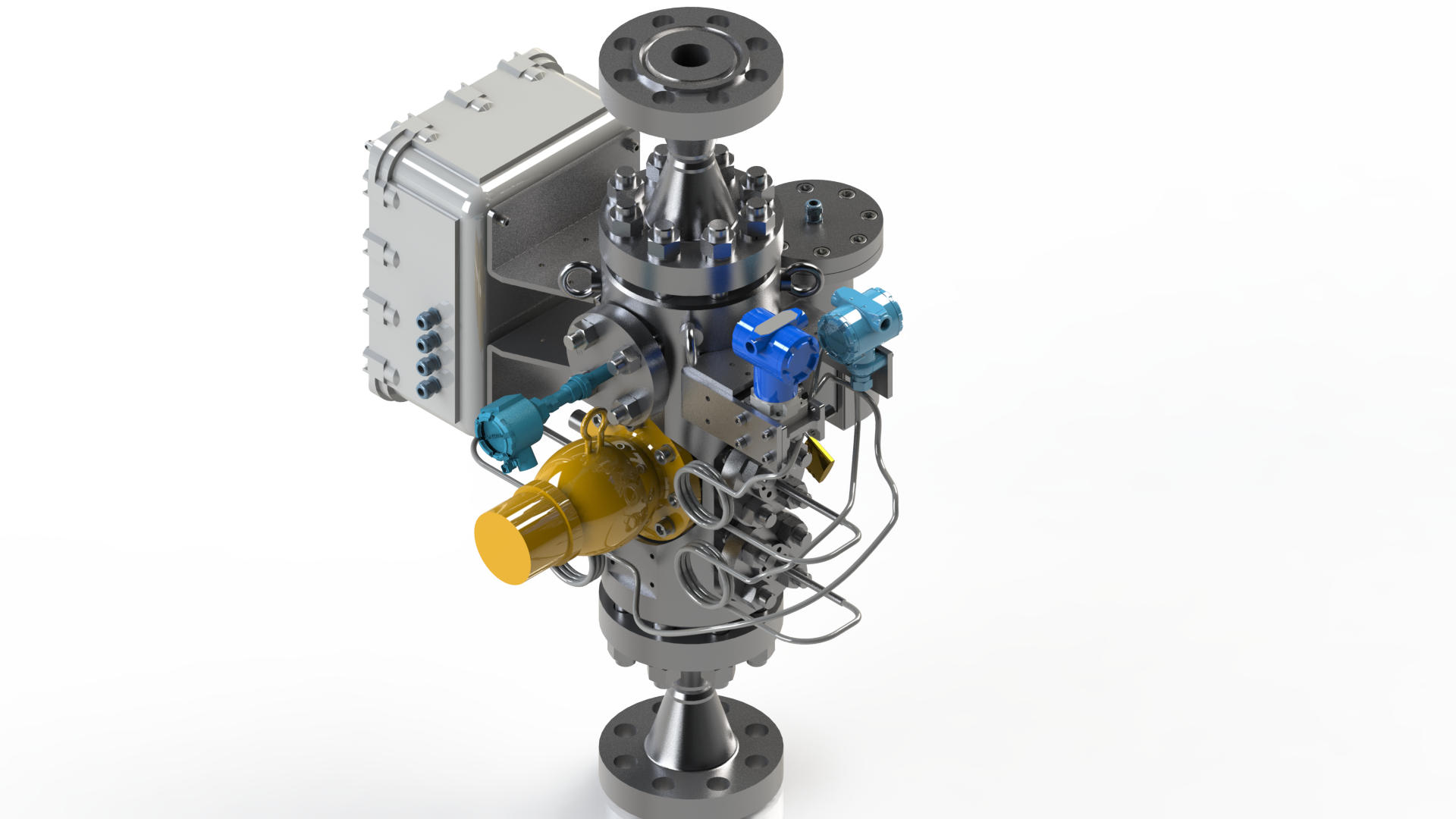 VG MPFM Inline Multiphase Flow Meter (Permanent Installation)
VG Multi-Phase Flow Meter is one of Paya Petro-Technology Company's (PetroyatechTM) non-intrusive in-line multiphase flow meters. According to its lightweight, compact size, ease of installation with low power consumption, and remote-control solution, it is especially appropriate for offshore and onshore assets and measurements , and floating unit installations, even in isolated, unmanned, and outlying places.
The VG MPFM Multiphase Flow Meter can monitor production and well performance across multiple wells while sending inclusive field production information. With the VG MPFM, variations in well behavior can be understood and analyzed directly and used to make an optimal and informed real time decision.
Features
Water Cut Measuring Range (WC): 0-100%
Gas Volume Fraction Range (GVF): 0-98%
Inlet Pipe Size: 2-6 inch
Design pressure: 0-270 bar
Design temperature: -20-120°C
Body materials: SS 316L
Communication interface: RS-485, Ethernet
Certifications: ATEX, IECEx, and CE
lightweight and compact size
easy to install with low power consumption and remote-control solution